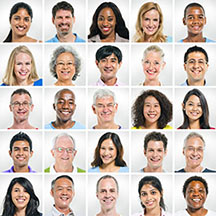 Addiction affects millions of people worldwide. Some hide their addictions, others can't help but to expose the world to their problem. For most reaching crisis mode in their addiction is the time they choose to quit. What they face when stopping the use of drugs or alcohol is going to be overwhelming, even painful, this is the withdrawal period.Facing Withdrawal
Going at it alone often results in failure as most are unable to get past the withdrawal period, finding themselves running back to drugs and alcohol for comfort.To successfully withdrawal from drugs or alcohol entering into a treatment facility is the best option to achieve your goal of sobriety. We are here to help you connect with the best treatment facility to help you to get past one of the most difficult periods in your recovery.
One of the scariest things about quitting is the unknowns. You do not know how withdrawal will affect you, how treatment will help you and what the overall outcome of your life in recovery. With so many unknowns we have taken the time to put the pieces together as a way to offer you, and others like you, the comfort needed to take the first step on the road to recovery.
We are helping people like you with educational services, connecting addicts and their families to the best treatment services available, as well as offering prevention services to stop others from making the same mistakes.
As a not for profit organization our only goal is to help people suffering from addictions. Do not let withdrawal scare you away, this is one a hurdle in your recovery. We can help you get past that hurdle comfortably and safely. Our focus lays within providing the information and connection to services that you will need to regain control of your life.
Withdrawal.org is part of the non-profit network, The Treatment Partnership. Please use this website as an educational resource on the topic of withdrawal, addiction; substance abuse and alcoholism. It's purpose is to help educate the public in any way possible. If you have any resources to contribute, please share them.