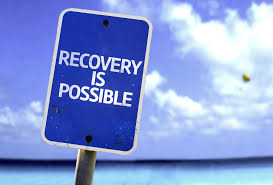 Recovery Apps provide convenient and practical tools to help you in the recovery process.
They can help you track sober time, manage triggers and emotions, find and share meetings, contact your sponsor discretely, receive daily inspirations and more. All are available for the iPhone/iPad and some are available for Google Android phones.
Featured
Sober Grid   Beau Mann iOS Free Android Free This free, location-based app lets users find and connect with others in recovery who are near them for support, encouragement, information, and sober friendship. You can remain anonymous if you wish. It displays a grid of app users in the general vicinity (giving an approximate distance) and allows you to message that user, post messages to a newsfeed, or alert others that you are in need of support.
AA (ALCOHOLICS ANONYMOUS)
12 Steps AA Companion — Alcoholics Anonymous Dean Huff iOS $2.99Android $1.99 This sobriety tool is available for members of Alcoholics Anonymous. Provides a Big Book reader, prayers, Big Book promises, search tool, sobriety calculator, notes, and AA contacts database. An anonymous icon protects anonymity by not showing references to AA. Also contains an extensive meeting directory and program descriptions.
AA Big Book and More Rob Laltrello iOS Free This free app is easy to use, helps you keep track of your sobriety, provides the text of the AA Big Book, and offers encouraging messages daily.
AA Speakers to Go Robert Keathley iOS $4.99Android $4.99 Listen to an Alcoholics Anonymous Speaker Collection of over 500 hours of audio with tapings from Bill W, Clancy I, Ed M, and more.
Friend of Bill Falesafe Consulting, Inc iOS $0.99 Keep track of your sobriety with this sobriety counter that breaks down your time into years, months, days, hours and minutes. Click on the time to see days only. Includes over 350 slogans with your sobriety stats.
CassavaSM Falesafe Consulting, Inc iOS Free Provides over 150,000 current meetings curated by support group members who can give input/corrections on meetings. A personal scoring system, the Sobriety Score, helps people track their progress, as each recovery activity they participate in on the app goes towards their score. The app also includes Daily Reflections tagged by keyword and no advertising.
Joe & Charlie — AA Robert Keathley
iOS $2.99 Listen to analysis of the Big Book of Alcoholics Anonymous by Joe & Charlie with over 6 hours of audio.
One Day At A Time — AA Robert Keathley
iOS $1.99Android $1.99 Read the Big Book of Alcoholics Anonymous anywhere. Search for keywords while in discussion meetings. Get Daily Meditations right on your iPhone or iTouch. Features include friends' sobriety dates, home groups, and quick link for calling.
NA (NARCOTICS ANONYMOUS)
Friend of Jimmy Falesafe Consulting, Inc
iOS $.99 Keep track of your recovery with this app for Narcotics Anonymous members. See your recovery time broken down into years, months, days, hours and minutes. Click on the time to see days only. Includes over 350 NA slogans, randomly displayed when you click the coffee mug for another « cup of wisdom. »
SoberTool iOS Free Android Free This app is geared to relapse prevention. It teaches the user how to identify thoughts and feelings which can lead to relapse. Then it leads the user to a daily reading geared to what they are currently experiencing which helps change « relapse » thinking into « sober » thinking. It also calculates sober time and money saved staying sober. It was developed by a licensed chemical dependency counselor who personally has over 27 years of sobriety.
OTHERS
Ascent This app provides 24/7 support from well-trained peer-recovery coaches to help avoid relapse and remain on the path of recovery through support and motivation. Ascent begins with a plan customized by the client in concert with a coach and other members of his or her support team. It provides the ability to gather with others in recovery via the community messaging section, enter personal motivations, watch recovery videos, find meetings, track your recovery and set new goals. Ascent costs $35.00 per month for the app plus coaching and is available for iOS and Android devices.
Quit It 3.0 – stop smoking iOS $.99 This motivational program supports and encourages smokers to quit and helps ex-smokers avoid relapse. It keeps track of cigarettes not smoked, money saved, and the benefits of quitting. Successes can be shared via Facebook, Twitter or email.
Quit Now Android, free In English and Spanish. Counts days without smoking, cigarettes not smoked, money saved, and time saved. Covers nine aspects of health that will gradually improve, tips for quitting, and provides a widget.
Recoverize.com This free mobile-friendly in-browser app includes Daily AA and NA Readings, Speaker Tapes, Chat Room, Recovery Stories, Clean Times, Meditation Mode, and more. Create an account to keep track of your sober time, chat with other members, and get location-based recovery events.