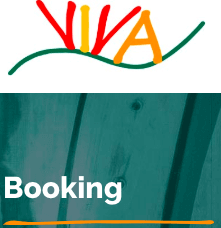 Who is the VIVA Event for?
The VIVA Event is for you if you believe in living and working with peace of mind and ease, improving the quality of your own and others' lives and enjoying simpler and easier loving relationships.
Whether you are a practitioner, a health/well being professional, teacher or simply an explorer of life The VIVA event is a gathering for you.
VIVA offers the perfect opportunity to immerse yourself in your pre-existing foundation of resiliency, buoyancy and compassion, becoming freer of the too-often experienced doubt, overwhelm and insecurity.
It's a gathering where new bonds will be created, ideas cultivated and support available for anyone who is sharing the Principles or has simply felt the transformative nature in their own lives.
An event which reminds us of what and who we are at core – LOVE. Inclusive, insightful, fun , high spirited. An absolute must each year. Denise Holland
A unique event!
Join us in celebrating and exploring the expansion of the Three Principles in Europe and beyond while at the same time deepening your own level of understanding.
The VIVA event has proven itself over the past 4 years to be an outstanding event of connection, joyful expression, fun and presence. This year's VIVA – 2019 – event promises another unique opportunity to feel life unfolding in the moment.
Join us for this wonderful Three Principles based event to celebrate and explore the living joy that is available within us all; connecting in a way that brings us together in a powerful shared experience.
• Magical! Sharing our experiences of living, sharing, and teaching the Three Principles.
• Joyful! Participating in lively groups, often moving and always inspiring,
• Heartfelt! Connecting and deepening relationships and forging new links
• Amazing! Hearing from a wide range of grounded, experienced and generous like-minded people.
• Inspiring! Discovering the latest news about the expansion of principle-based work in Europe and beyond, hearing first-hand just what is possible.
• Priceless! The side effect of listening with no pre-conceived notions – a deepening of our own level of understanding.